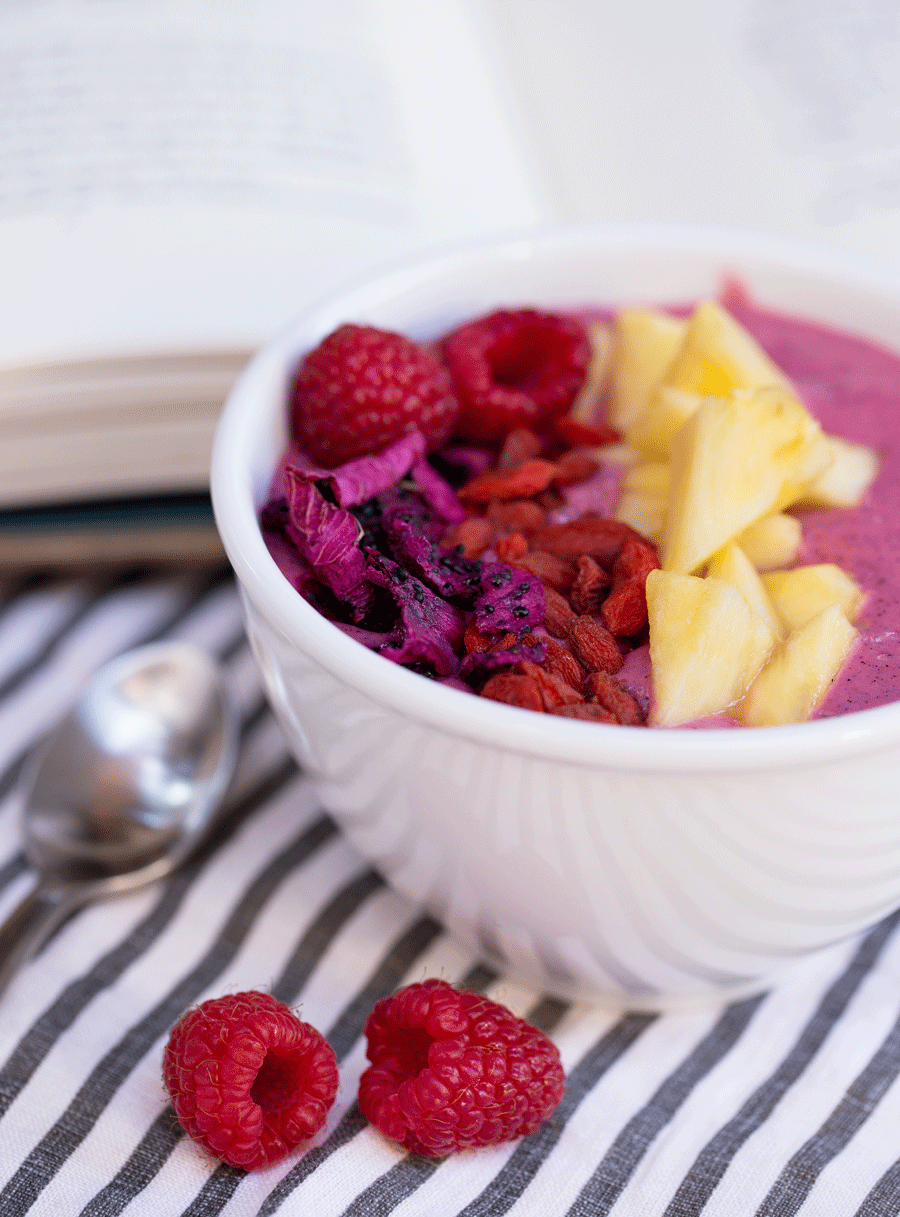 Bright and tropical, the base of this visually show-stopping bowl goes with almost any type of fruit, but some particularly excellent pairings include pineapple, fresh berries, goji's.
Makes 1 bowl/serving
2 tablespoons raw, unsalted macadamia nuts
2/3 cup unsweetened almond milk
2 tablespoons fresh lemon juice
1 cup frozen strawberries
Stevia
Toppings ideas: Pineapple, fresh berries, goji berries, coconut, chia seeds, hemp seeds, fresh tropical fruit.
In a blender combine the dragonfruit slices, macadamia nuts, almond milk, and lemon juice together, and blend until smooth. Add the strawberries and blend once more until frosty. Add stevia (or sweetener of choice) to enhance sweetness to taste. Pour the mixture into a bowl and sprinkle with desired toppings.
Variation: Add ¼ tsp fresh minced ginger for a wonderful flavor boost.
Originally posted on Navitas Naturals. Recipe by Julie Morris.
The post Dragonfruit Smoothie Bowl appeared first on JulieMorris.net.