How to create superfood snacks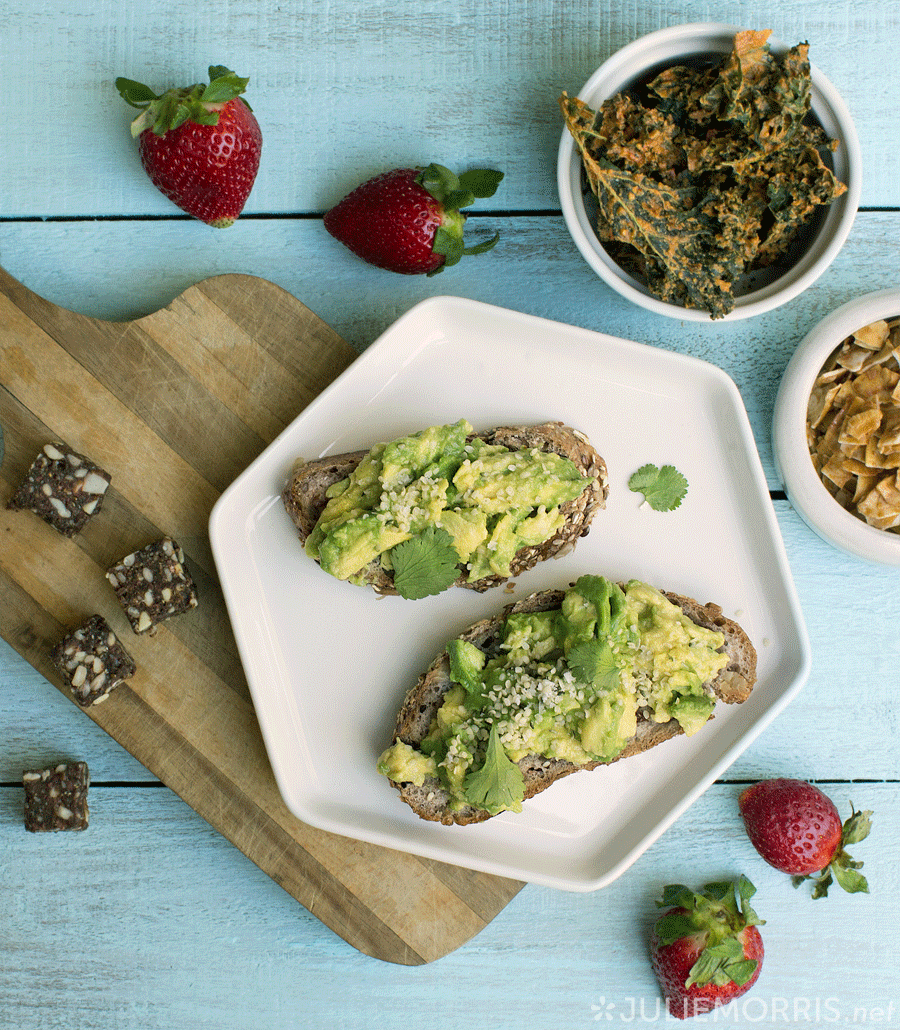 There's so many ways to truly enjoy a healthy diet, and many of us find it encouragingly easy to incorporate smart breakfasts, smoothies, juices, and nutrient-dense meals. It's snacks, believe it or not, that are often our biggest downfall – I hear from family, friends, and clients all the time the struggle that surrounds what to munch on outside of structured meals … which leads to acting on impulsive not-so-healthy cravings. To be fair, "healthy snacks" themselves have had a long-standing reputation of being pretty boring. (Show me the person who is actually excited about curbing a craving with a bag of baby carrots!) But in reality, there's no reason for snacks to be destined to only the categories of either a "bore" or a "cheat."
My new book, Superfood Snacks: 100 Delicious, Energizing & Nutrient-Dense Recipes, revolutionizes the way we look at look at our favorite "quick-grab" foods. Each of the recipes within combines a culinary (read: delicious) focus, along with the same kind of eating ideology that applies to individual superfoods: eating with nutrient-density in mind. It's not about counting calories; it's about making every calorie count … with stores of micronutrients packed inside. This is achieved through the reliance on plant-based whole foods and best-of-the-best superfoods as first-choice ingredients, which shine in the realm of nutritional bang per caloric "buck." Read on for some of the best ways you can make every snack a superfood.
Lean on fruits as sweeteners | For many of us, a snack craving goes hand-in-hand with a sweet craving. While grabbing a piece of fruit is always a first-choice in this instance, if you're in the mood for something a bit more decadent, try utilizing fruits and superfruits to help boost the sweetness of a recipe to help reduce the overall sugar, while amping up the nutrition at the same time. Instead of a sugar-saturated pastry, creating no-bake cookies using whole foods like dates and dried mulberries is surprisingly satisfying and nutritionally well-rounded. I also like mixing sweet goji berries into trail mixes and muesli to add more than just flavor, but also stores of antioxidants.
Sprinkle with superfood seeds | "Superseeds" like hemp, chia and flax (and even quinoa – it's technically a seed!) are a great way to easily boost the nutrition of anything you put them in with. You can throw some hemp seeds on top of avocado toast, stir some chia seedsinto a fruit cup, or bake flaxseeds into a chocolate cookie. This simple addition will add extra protein, fiber, essential fatty acids, and trace minerals to anything you're eating. Nutrient density is enhanced, and satiation is increased – win-win!
Sneak in superfood powders | There are so many incredible superfoods that now come in an easy-to-use powdered form, which makes them fantastically simple to mix into snack recipes of all varieties. From mixing wheatgrass powder into guacamole, to adding protein powders to flours, you can boost pretty much any snack recipe out there with at least a small spoonful of superfood "something". Be a health opportunist!
At the end of the day, snacking isn't something we should feel guilty about. It's something we should feel GREAT about … and that's exactly what you'll enjoy with superfood snacks!
The post How to create superfood snacks appeared first on JulieMorris.net.