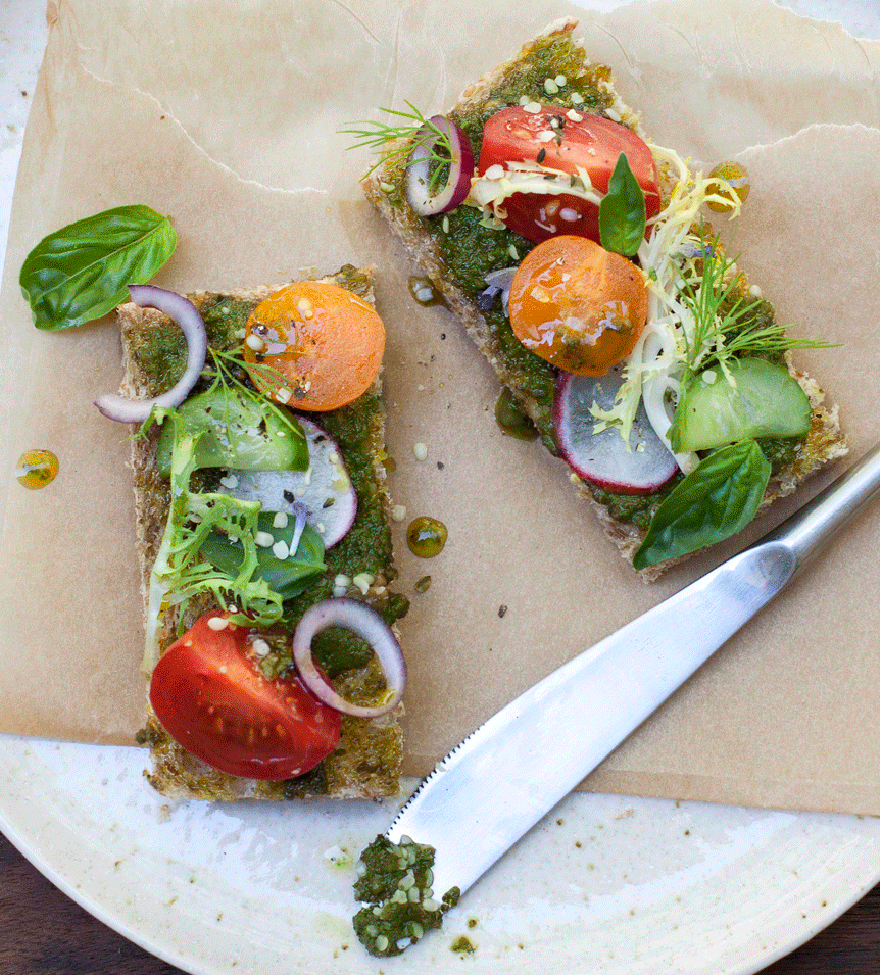 Pesto livens up recipes like no other with it's fresh and rich flavor. A fresh take on "traditional" pesto, this recipe has the advantage of being packed with healthy Omega fatty acids from hemp seeds and flax oil. Feel good about incorporating it into recipes or using as a simple dip.  A convenient tip for pesto is to make a large quantity, then freeze it in popsicle makers or ice cube trays. It's quick to defrost in it's small portion size, and is an excellent sauce to have on hand. Alternatively, this recipe will last for about a week in the fridge.
½ cup fresh basil leaves, firmly packed
½ cup raw hemp nuts
1/3 cup flax seed oil
1 teaspoon mashed garlic (about 2-3 cloves)
¼ teaspoon sea salt
Combine all ingredients in food processor and blend until well incorporated.  Makes 3/4 cup.
The post Simple Hemp Pesto appeared first on JulieMorris.net.