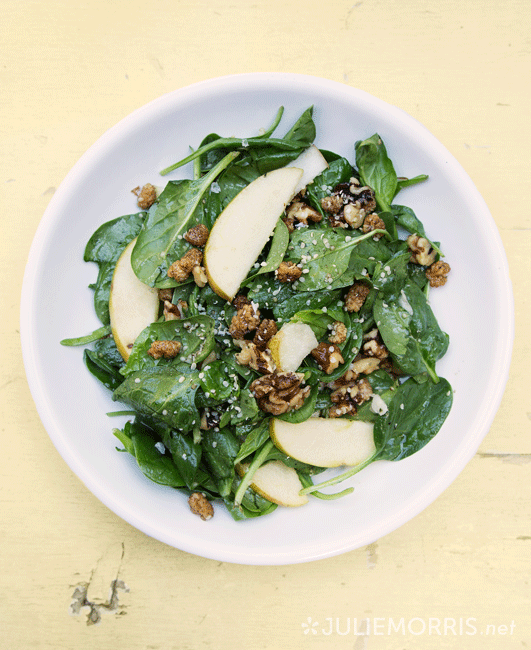 A satisfying meal or side dish, this is a well-rounded treat of a salad.
Makes 3-4 servings
1½ tablespoons apple cider vinegar
½ teaspoon dry mustard
¼ cup maple syrup
¾ cup walnuts
2 tablespoon flax oil
1 cup mulberries
2 tablespoons hemp seeds
10 ounces baby spinach
1 apple, sliced thin
1 pear, sliced thin
sea salt and black pepper

In a large bowl, combine the spinach, apple, pear, and walnuts. In a medium bowl, whisk together flax oil, maple syrup, vinegar, mustard, seeds, and add salt and pepper to taste. Immediately before serving, pour dressing over salad and toss until combined. Garnish with additional mulberries and seeds if desired. 

Originally posted onNavitasNaturals.com. Recipe by Julie Morris.
The post Spinach Mulberry Salad appeared first on JulieMorris.net.