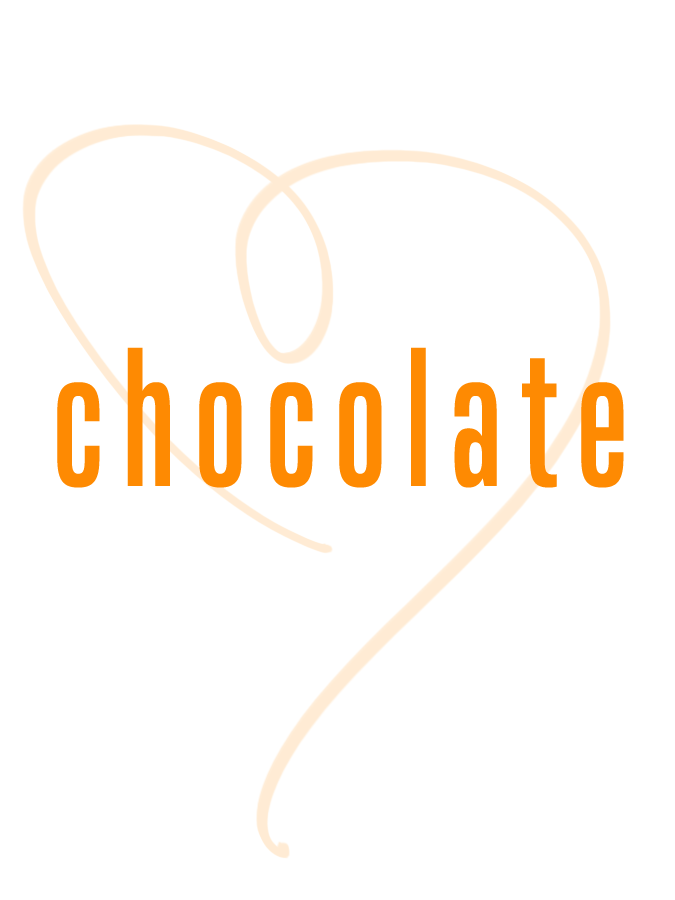 One thing I particularly appreciate about this season is getting asked quite a bit about a subject that's rather dear to my heart: chocolate. And, jumping on the excuse, I always end up making a few new chocolate candy recipes, clearly inspired by all the delectable discussion. Tis the season of cacao powder.
This year, I wanted to take the chocolate parade to a new level. There were just too many goodies to choose from to share just one recipe, so not only did I decide to create an EPIC chocolate recipe collection, but I asked some of my favorite superfood-savvy chefs to share their most popular recipes too. Between the subject matter, and the recipes themselves, this is the may be one of the most exciting collections ever known to mankind. I kind of really do mean that.
1. Raw Raspberry Cream-Filled Chocolate Candies
Recipe and image by Amber Shea Crawley
Author of Practically Raw as well as the highly anticipated Practically Raw Desserts, Chef Amber Shea definitely knows a thing or two about making incredible raw desserts! But really, this particular recipe just takes my breath away. The gorgeous raw cacao exterior, followed by the va-va-VOOM of the soft raspberry filling is just over the top wondeful. RECIPE
2. Bliss Balls
Recipe and image by Marni Wasserman
It's no wonder Marni Wasserman's highly acclaimed classes and upcoming cooking school consistently generate such a buzz: the recipes she offers continue to be the inspiring combination of healthy, simple, and SMART. These impeccable donut-hole-esque treats are a perfect example of how quickly an incredible dessert can come together when made with just the right natural ingredients. RECIPE

3. Chocolate Haystacks
Recipe and image from Raw & Simple, by Judita Wignall
Yearning for the secret to chef Judita Wignall's gorgeous glow? It's all in the food! Between her successful book Going Raw, and her popular new work Raw & Simple, Judita stylishly shares mouthwatering recipes that make the healthy benefits of the raw food lifestyle a motivatingly delicious adventure. Case in point: these chocolate haystacks (WOW!!!), which Judita describes as "super–simple to make and will brighten anyone's day. I use longer coconut threads to give it that haystack look, but you can use the finely shredded coconut with the same great results. Jazz it up with some chopped nuts or hemp seeds for a little nutrition boost."
Makes 12 servings
Prep time: 15 minutes
2/3 cup (66 g) cacao powder
½ cup (118 ml) maple syrup
1⁄₄ cup (59 ml) coconut oil, warmed to liquid
½ vanilla bean, scraped, or small pinch of vanilla powder
1⁄₄ teaspoon sea salt (optional)
2 cups (160 g) shredded coconut
Blend cacao powder, maple syrup, coconut oil, vanilla, and salt in a blender or food processor until smooth.
In a bowl, hand mix the shredded coconut with chocolate mixture.
Line a plate with parchment paper. Use a spoon or melon scoop to form twelve to fourteen individual haystacks on the parchment paper. Freeze for thirty minutes or until firm.
The haystacks can be stored in the refrigerator or freezer for one month.
4. Vanilla Cacao Bliss Bites
Recipe and image by Meghan Telpner
Cooking class extrodinairre, spunky Nutritionista, and author of the upcoming UnDiet cookbook, Meghan Telpner has an undeniable knack for motivating people to eat "the good stuff" through her accessible, flavorful, easy recipes (and super fun attitude!). With these luscious vanilla-cacao treats on the queue, I can't wait to get on the "UnDiet" bandwagon! RECIPE
5. Salted Caramel Bonbons
Recipe and image by Julie Morris
And, of course, I couldn't help but include one of my own recipes in the mix. While I still am a die-hard fan of the "perfect-anytime" simple raw chocolate recipe included in Superfood Kitchen, this "whole-new-level" recipe was inspired by a friend who gave me the request to create something "chocolately, with caramel, and salty-crunchy." Ahem, um, how can I say no to that? With in a moment, I knew homemade bonbons were in the near future, and the resulting recipe is just ridiculously wonderful: deep, dark, raw chocolate that wraps a soft, nougat-like caramel center … with just a touch of salty crunch. I know, I know, I know...
Makes 2½ dozen bonbons
For the caramel:
6 tablespoons coconut butter*
¼ cup agave nectar, or liquid sweetener of choice
½ teaspoon maca powder
1 teaspoon lucucma powder (optional)
¼ teaspoon sea salt
For the chocolate:
2/3 cup cacao butter, solid form – cut into shavings
2/3 cup cacao powder
1/8 teaspoon instant coffee granules (optional)
pinch sea salt
3 tablespoons agave nectar, or liquid sweetener of choice
For the base:
¼ cup pretzel sticks**
2 tablepsoons raw pecans
You will need 2 bonbon trays for this recipe.
Make the caramel first: In a small saucepan, melt the coconut butter over low heat until softened. Add the liquid sweetener, maca, lucuma, and sea salt, and stir well to combine. Remove from the heat. Transfer the contents to a small pastry bag, and let cool to room temperature.
Meanwhile, make the chocolate. Use a double boiler method to gently melt the cacao butter into a liquid. Transfer to a bowl, and add the cacao powder, coffee granules, and sea salt, and whisk to combine. Pour in the liquid sweetener and stir well. Spoon chocolate into the bonbon trays, filling each cavity to the top. Over a bowl, flip the trays over and tap out the excess chocolate, leaving just a thin layer in the bonbon trays. Transfer to a freezer, and let the chocolate shells harden – about 15 minutes.
While the chocolate is setting, place the pretzels and pecans in a small zip-lock bag and seal, removing any excess air. Use the back of a heavy jar, or a wooden spoon to crush the contents into fine bits, leaving a little bit of texture.
To assemble, remove the chocolate shells from the freezer. Pipe a small dab of the caramel into each one – about ¼ teaspoon. Use the pretzel mixture to fill the shell ¾ full, pressing down gently to pack into place. Carefully top with chocolate, filling to just below the baseline. Return the bonbons to the freezer to let fully set – about 20 minutes.
For best results, keep bonbons refrigerated or in a cool place to prevent the raw chocolate from melting.
*Use a coconut butter like this one – do not substitute with coconut oil.
** Look for whole wheat or gluten-free varieties.
The post 5 amazing superfood chocolates appeared first on JulieMorris.net.