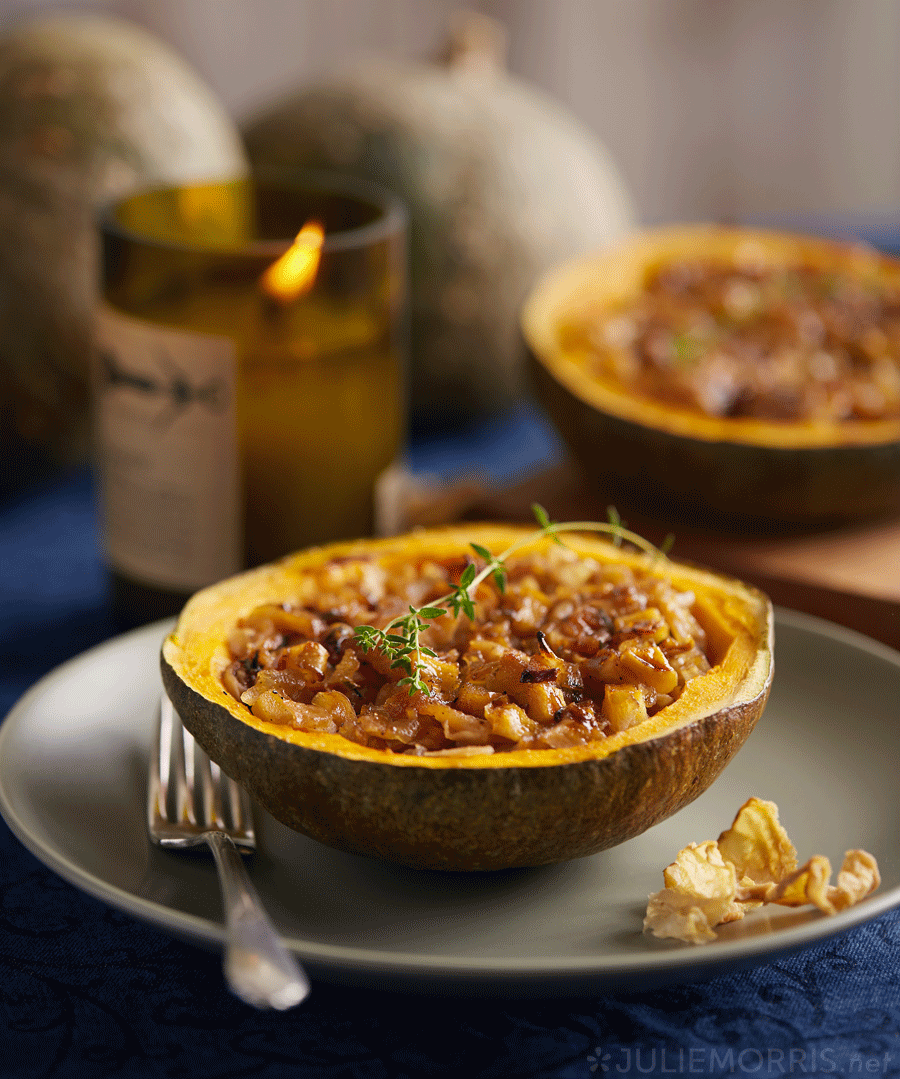 Whether you're a magician in the kitchen or simply the master of takeout, there's one day everyone's culinary skills are put to the test: Thanksgiving! If you're thinking about sprucing up your menu this year with superfoods, you're definitely on the right track. Superfoods can help enliven the most tired spreads with new textures and exciting flavors. Plus, their enormous health benefits offer a whole extra reason to celebrate, too! Here are my top 6 superfood suggestions to add to your Thanksgiving feast:
Goji berries | From an aesthetics standpoint alone, these little red berries make any dish look extra festive! But even better, goji berries go exceptionally well with all kinds of seasonal foods, from cranberries to stuffing to green beans.
Goldenberries | Goldenberries have a strong, citrus-like flavor that is the perfect pairing with another great superfood … cranberries. It's simple: just fold in finely chopped dried goldenberries into your cranberry sauce this year, and I promise you'll garner many requests for your delicious "secret!" You can also create a quick goldenberry jam or chutney to serve with sweet potatoes, if you're really wanting to get fancy.
Chia Seeds | Chia seeds make a great addition to salads and stuffings. Most people won't realize they're there, but you can feel great about giving your guests the extra nourishment of omega 3's, fiber, and calcium. Alternately, you can offer a healthy dessert of chia pudding by soaking chia seeds in almond milk, sweetening with maple syrup, and adding a sprinkle of pumpkin pie spice for festive flavor.
Hemp Seeds | Add in a boost of protein to any dish with the inclusion of hemp seeds. Hemp's slightly nutty flavor is a great addition to roasted vegetables, green bean casseroles, and even mashed potatoes. You can sprinkle them on top of foods as an enticing garnish, or fold them into recipes for a textural treat.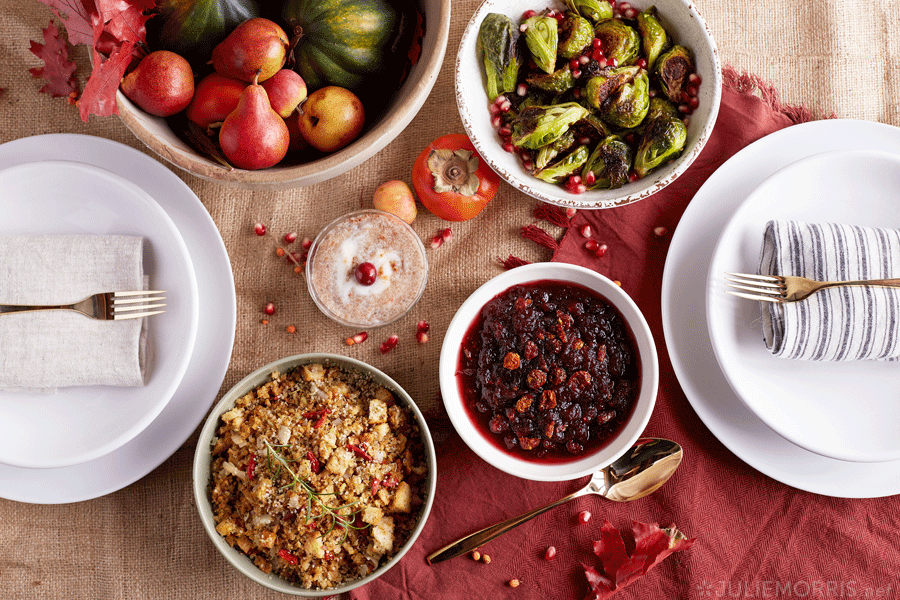 Maca | Fall foods are a great match for maca's cozy root flavor. Try blending a spoonful of maca into a carrot or squash soup. Or, amplify your pumpkin pie by whisking a little into either the filling or the whipped cream to add a subtle butterscotch note. The trick with maca is a little goes a long way – usually 2 teaspoons up to 2 tablespoons for a large recipe is more than enough (if in doubt, err on the side of less).
Pomegranate | Gem-like pomegranate seeds make even the dullest dish absolutely glisten with all kinds of gourmet vibes. Add fresh pomegranate seeds to cooked vegetable dishes, or whisk a couple spoonfuls of pomegranate powder into a dressing or glaze to make an epic salad dressing or a sweet drizzle for yams.
Yacon | This sweet root is perfect for anyone looking to lower their sugar consumption during the holidays. Though it's most commonly found sold as a syrup (which is delicious), Thanksgiving is also a great time to use dried yacon slices, which add an apple-like chew to all kinds of items like stuffings and soups.
Ready to put some of these foods into practice? My recipe for stuffed squash featuring yacon below is one of my family's favorites!
Yacon-Stuffed Kabocha Squash
A festive entrée that always makes a great impression! Yacon lightly sweetens the dish while adding helpful prebiotics, but if you don't have it on hand, you can use unsweetened dried apple slices as well.
 Makes 4 servings
3 tablespoons coconut oil, divided
2 small kabocha squash (about 1½ pounds each), halved and seeded
Sea salt and ground black pepper
1 red onion, finely diced
2 cloves garlic, minced
1 apple, cored and finely chopped
1 cup Navitas Naturals Yacon Slices, chopped
1 teaspoon fresh thyme, minced
1 cup apple juice
¼ cup coconut sugar
Yacon syrup, for serving (optional)
Preheat the oven to 400° F.
Rub ½ tablespoon coconut oil on the inside flesh of each squash half, and season with salt and pepper. Place halves face down on a large pan, and add a few spoonfuls of water to the pan. Bake for 20 minutes.
While the squash is cooking, warm remaining 1 tablespoon oil in a medium pot. Add the onion and garlic and cook for 6-7 minutes, to soften and caramelize. Add the apple, yacon slices, thyme, and apple juice, and bring to a boil over high heat. Reduce heat to medium low, and simmer for 5 minutes to thicken slightly. Season with salt and ground black pepper to taste.
When the squash has finished cooking, remove from oven and reduce heat to 350° F. Carefully flip the squash over, and fill each with the yacon mixture. Sprinkle the tops with coconut sugar, then return to the oven and bake until tender, about 30-40 minutes. Serve warm, with a drizzle of yacon syrup if desired.
The post How To Create A Superfood Thanksgiving appeared first on JulieMorris.net.