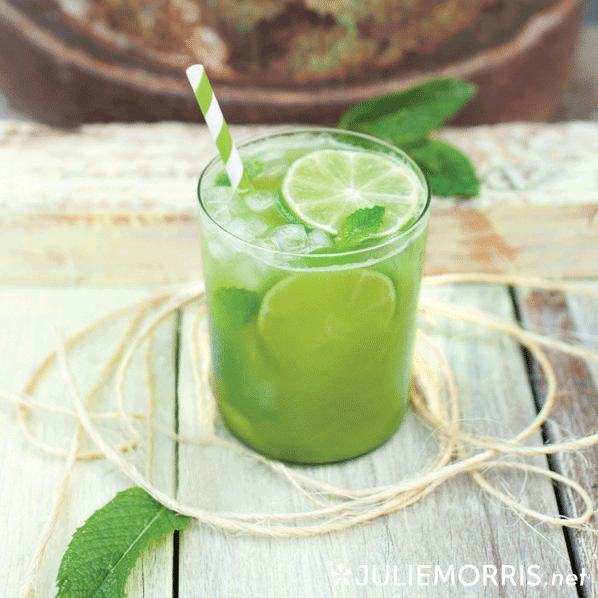 This is a green juice with a nice savory twist. Often when I'm at home and want a fast, light lunch, I'll make this juice combination, and have it along with a piece of sprouted bread smothered with smashed avocado and a little sea salt. Guaranteed mmmph.
Makes approximately 16 ounces. 
1 cucumber
1 romaine lettuce heart
3 celery stalks
1⁄2 lime, juiced
1⁄4 teaspoon wheatgrass powder
Juice the cucumber, lettuce heart, and celery. Transfer to a shaker cup, add the lime juice and wheatgrass powder, and mix well to combine.
Superfood tip: Using romaine hearts in juice recipes is a great way to get in more greens without adding "green" flavor. This oft-forgotten superfood is an especially good source of folate, a B vitamin important for energy and regulating mood.
Reprinted with permission from Superfood Juices © 2014 by Julie Morris, Sterling Publishing Co., Inc. Photography by Oliver Barth.
The post Lime Greens Juice appeared first on JulieMorris.net.