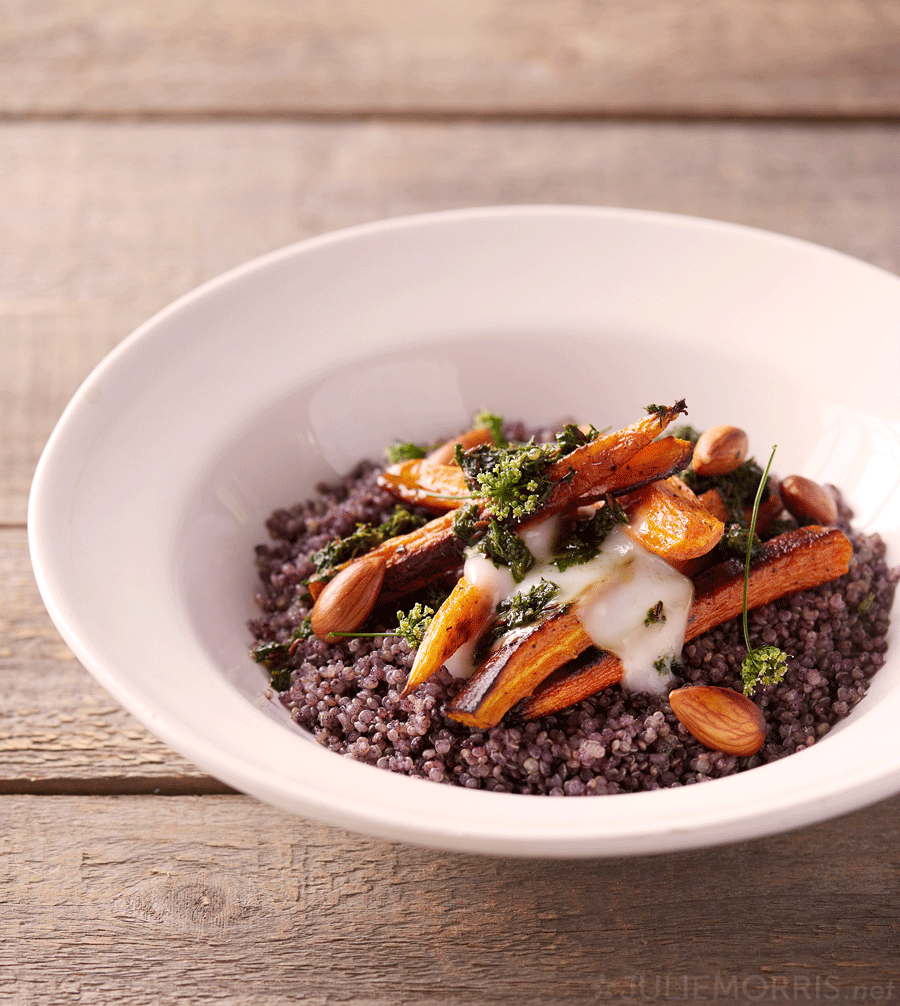 I can really be an idiot sometimes.
Earlier this year, a friend invited me to a small, intimate dinner that centered around celebrating a collection of fresh black truffles. Seriously. To say that the food was heavenly is as much of an understatement as puppies are nice to look at. But any and all shmancy culinary talk aside, part of what made the dinner so special was the fascinating curation of people that sat together at the singular, candle-lit long table. Each had such a story to tell: from the film industry executive who quit her high profile job to pursue a passion-project about women's prosperity, to the national beauty-patent-winner-turned-environmental-maven, who might just have been the nicest person I've ever met. At the beginning of the party, one woman, who was standing close to me, leaned in and introduced herself, "I'm Ruth." We chatted for a few moments, and I admired her eyes, filled with life, which peered at me smartly underneath a shag of bangs.
"So what do you do?" she asked me. Between a sip of wine, I gabbed something about being a chef who specializes in superfoods, blah, blah, blah.
"And you?" I asked in return.
"I'm a food writer." She stated, with a wide, confident smile.
I do believe at this moment my exact words were, "Oh, cool." And with that, we slid into glib for the rest of the evening.
It wasn't until I got home and googled her, like the mild stalker I occasionally indulge in being, that I quickly realized my faux pas: Holy crap. I was talking to the culinary goddess Herself: Ruth Reichl. Oh, cool.
Like any good embarrassing moment, mine eventually faded away. Until that is, a few days ago, when I saw a photo of a woman on Refinery 29, and thought, I recognize her! My early morning brain slowly made the connection to Ruth (complete with a reminder of my evening of innocent ignorance), and I read her enlightening article geared around her new book, My Kitchen Year. Like all of her writing, her personal style is rich and laced with truths. One passage stood out to me in particular in her line-up of advice:
"Don't be afraid to make mistakes.

Don't expect that you're going to get everything right the first time, and don't be afraid to make mistakes. It doesn't matter; it's a meal. You make a bad meal, well, there's another meal coming down the road in a few hours."
This made me laugh, as in my own work as a recipe developer, the acknowledgment and acceptance of inevitable mistakes in the kitchen is enormously freeing – it opens up the doors of infinite possibilities and unlimited expression – because the worst thing that can happen is it doesn't work. And you try again. And eventually, you get it right.
Play with your food. Take risks. Learn the rules. Break them. Find shortcuts. Do it the hard way. Have fun. Follow your intuition. That's all any of us in the culinary world are doing, anyways.
And sometimes, we get it right.
Purple Quinoa with Roasted Carrots & Carrot-Top Pistou
Making purple quinoa is an easy way to spruce up your plate — with both nutrition and elegance!
Serves 4
1 pound carrots, with tops
1 tablespoon coconut oil, melted
1 cup uncooked quinoa
2 cups vegetable stock
1 tablespoon maqui powder
2 teaspoon cumin seeds, toasted
½ clove pressed garlic (optional)
½ cup olive oil
¼ cup raw almonds, soaked in ¼ cup water + 2 Tbsp Coconut Aminos overnight (optional)
¼ cup unsweetened coconut yogurt
Sea salt and cracked black pepper
Preheat oven to 425° F.
Cut the tops off the carrots, wash and dry the greens thoroughly, and reserve 2 cups. Cut the carrot roots into halves, quarters, or eighths, depending on how large they are, so that the carrots are uniform in size. In large bowl, toss the carrots with the coconut oil, ¼ teaspoon salt, and ¼ teaspoon pepper. Spread out onto a baking sheet, cover tightly with foil, and roast in the oven for 15 minutes. Remove the foil and cook for 20-25 minutes longer, or until carrots are browned and succulent, tossing once or twice during cooking.
While the carrots are cooking, combine the quinoa and vegetable stock in a small saucepan over high heat. Bring to a boil, reduce heat to low, and simmer until the water has evaporated and the quinoa is cooked through. Let stand for 5 minutes, then transfer to a bowl and fluff with a fork. Mix in the maqui powder to evenly coat, add a little salt and pepper to taste, and cover to keep warm.
In a food processor, combine the reserved carrot tops, cumin, garlic, olive oil, and ¼ teaspoon sea salt. Puree into a green pesto-like sauce. Adjust seasonings if desired.
To plate, for each serving, spoon purple quinoa onto a large plate. Top with carrot pieces, and generously drizzle a couple spoonfuls of the carrot-top pistou around the carrots and quinoa. Add a spoonful of yogurt, and scatter a few almonds on top.
The post Purple Quinoa, Roasted Carrots & Carrot-Top Pistou appeared first on JulieMorris.net.