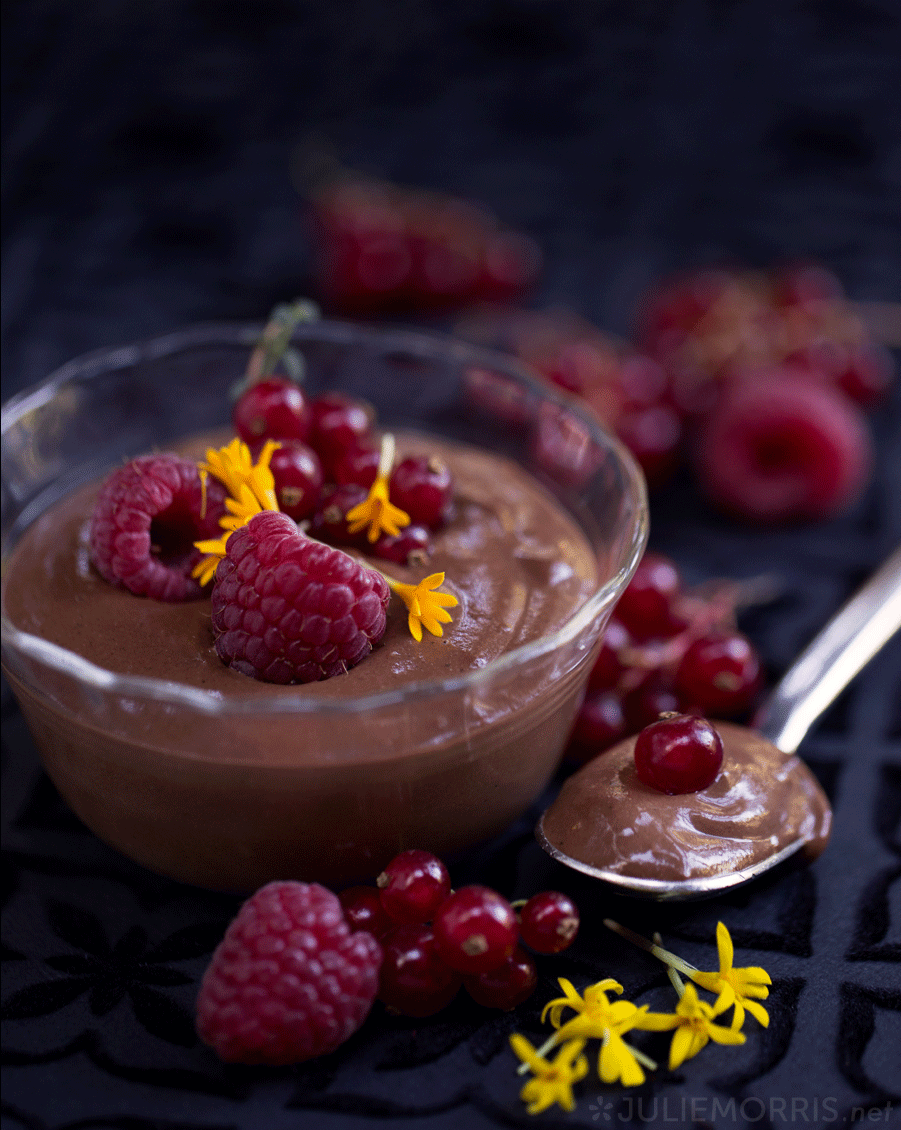 It's exciting to experience how quickly cacao can elevate a "normal" dessert into something truly special – from it's deep chocolate flavor, to it's incomparable health benefits. As the raw source of all chocolate, cacao goes tremendously well with creamy ingredients like blended nuts, super seeds like hemp, as well as many varieties of fruits, from berries and bananas, to pears and oranges. Or, you can simply whip up the quickest mousse that really shows off this tremendous superfood at its finest.
Raspberry-Chocolate Mousse
Pure pleasure, this whipped mousse makes for a rich yet delicate dessert.
Serves 2
½ cup coconut water
½ cup hemp seeds
2 tablespoons lucuma powder
¼ cup cacao powder
¼ cup coconut sugar
pinch sea salt
¾ cup fresh raspberries (divided)
Combine the coconut water, hemp seeds, lucuma, cacao powder, coconut sugar, sea salt, and ¼ cup raspberries in a blender. Blend until smooth, stopping the blender and scraping down the sides as needed. Transfer to two serving bowls, and top each one with ¼ cup raspberries.
Created for Navitas Naturals; recipe by Julie Morris.
The post Raspberry-Chocolate Mousse appeared first on JulieMorris.net.