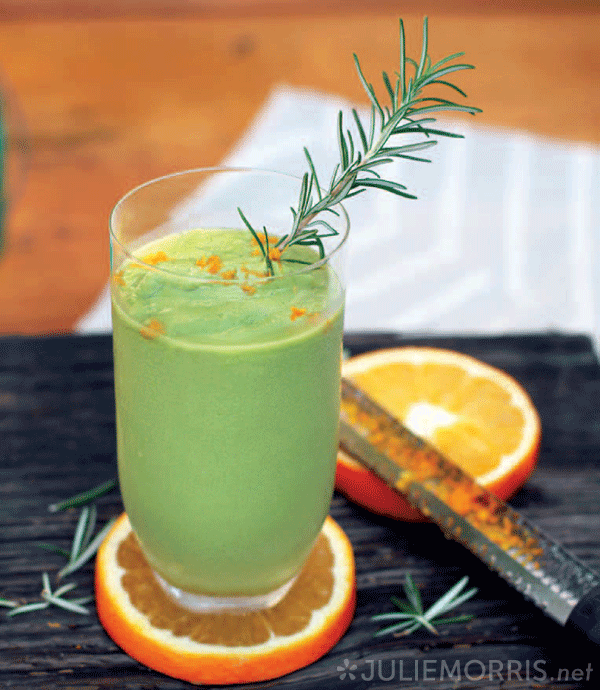 From a culinary standpoint, one of the things I most appreciate about smoothies is how easy it is to create truly sophisticated flavor profiles, with about the same effort as doing a load of laundry. This show-stopping blend is a shining example of breathtaking natural flavors working together in harmony. 
Makes 2 16-ounce servings
¼ cup dried white mulberries
¼ cup raw cashews
3 cups baby spinach
2 tablespoons mashed avocado
1 teaspoon orange zest
1½ teaspoons minced fresh rosemary
1½ cups orange juice
2 cups ice
sweetener, to taste
Blend together all the ingredients, except the ice, until smooth. Add the ice and blend once more until frosty. Taste, and sweeten as desired.
Superfood Boost: Add 1/2 teaspoon camu powder.
Reprinted with permission from Superfood Smoothies  © 2013 by Julie Morris, Sterling Publishing Co., Inc. Photography by Julie Morris
The post Rosemary Orange Smoothie appeared first on JulieMorris.net.