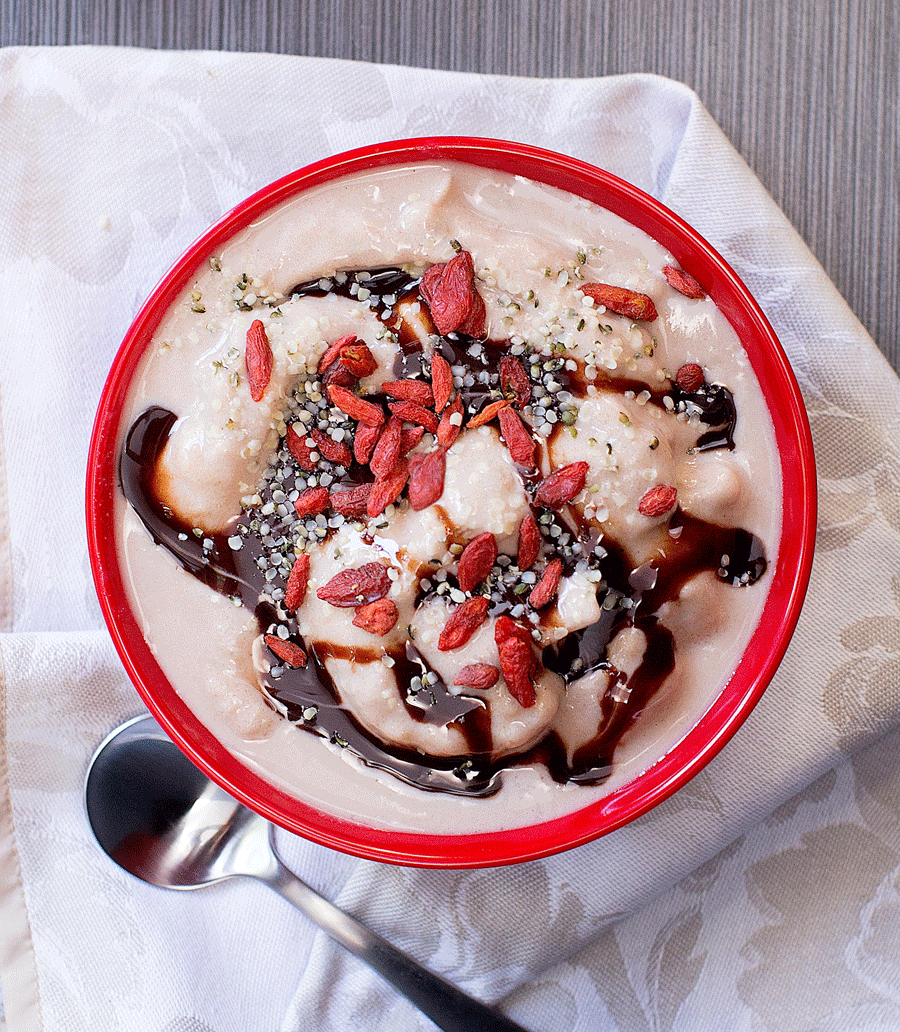 From ice cream to baked goods … is there anything lucuma can't enhance?
Though lucuma isn't a superfood that's considered mainstream in North America (yet!), it's actually been harvested and consumed for thousands of years in South America. This ultra-nutritious fruit is native to Peru, and packed with vitamins, minerals, and a delicious sweet taste. Get ready to meet your new favorite fruit!
In ancient Peru, the Incas believed lucuma to be a symbol of fertility and new creation. In fact, in Incan culture, lucuma wasn't just for eating; it was also celebrated in art, textiles, and even festivals. Archeological excavations have revealed depictions of lucuma carved into historic ceramics, and there are at least 26 villages in Peru named after lucuma.
Today, lucuma remains as popular as ever, used all over South America as a fresh fruit and a flavoring agent (lucuma ice cream and lucuma desserts are extremely popular). This is in part because though a lucuma looks like an innocuous cross between an avocado and a mango, it tastes more like a mellow sweet potato that's laced with caramel and maple. Lucuma is typically eaten fresh in its native countries; however, the process of drying the fruit into a powder helps preserve its rich nutritional composition and makes its use in the kitchen even more diverse.
Though you'll frequently find lucuma in desserts and treats, don't be fooled: its fruity sweetness comes with many benefits! Lucuma is naturally rich in beta-carotene, iron, zinc, vitamin B3, calcium, and protein. It is also a good source of at least a dozen trace nutrients, antioxidants, and key micronutrients. According to a scientific study published in the Journal of Medicinal Food lucuma has very promising anti-diabetes, anti-hypertension, and anti-hyperglycemic properties, too. And even with all these benefits, a 2 tablespoon serving of Navitas Naturals Lucuma Powder has just 20 calories, 1 gram of sugar, and 0 grams of fat! A final bonus: lucuma is low on the Glycemic Index, which makes it a great food choice for diabetics with a sweet tooth.
Speaking of sweet tooth, lucuma is perfect for smoothies, ice cream, baked goods, desserts, drinks, and as a natural sweetener. Lucuma tastes great in just about any kind of smoothie, but if you want to really enjoy its unique flavor, try my Lucuma Macadamia Smoothie – a creamy low-sugar blend rich in protein and skin-healthy fats. You can also use lucuma in heated drinks too, like a caffeine-free Lucuma Latte. Or, for a more decadent lucuma treat, my Lucuma Rum Ice Cream is a must-try! Mix lucuma powder with coconut milk, maple syrup, vanilla extract, rum, and a pinch of sea salt into an ice cream maker for an amazing dessert you can feel good about eating.
So, what's so great about lucuma? Everything!
The post What's so great about lucuma? appeared first on JulieMorris.net.