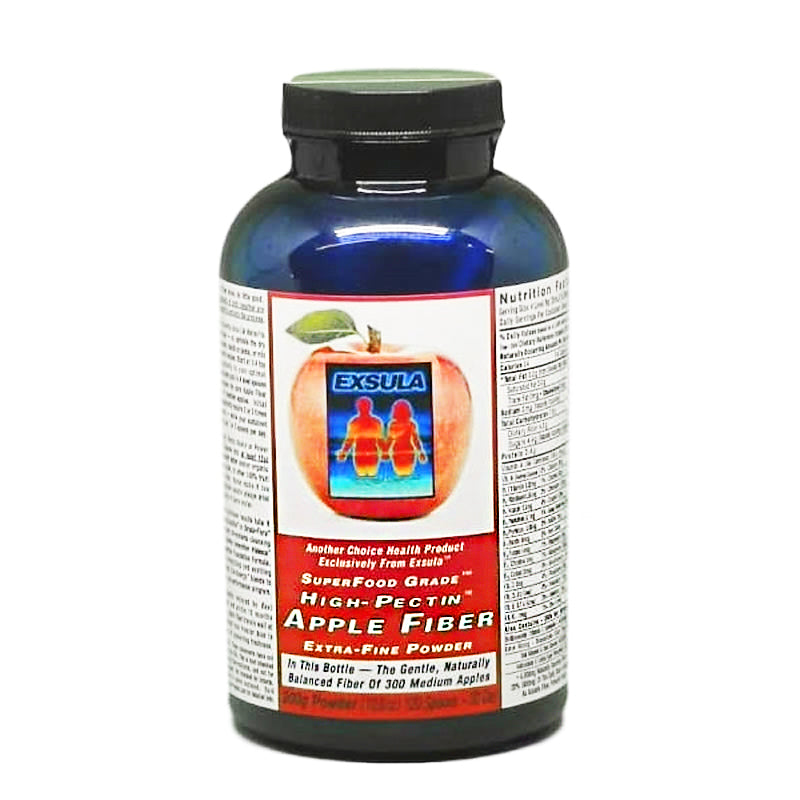 Apple Fiber Superfood Powder for Gut Health
Exsula Superfoods
DESCRIPTION

INGREDIENTS

INSTRUCTIONS

SIZE

DISCLAIMER
(300 g / 10.6 oz)
DESCRIPTION
(300 g / 10.6 oz)
INGREDIENTS
INSTRUCTIONS
SIZE
DISCLAIMER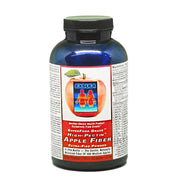 Apple Fiber Superfood Powder for Gut Health
Exsula Superfoods
What are the recommended use of Apple Fiber?

All the health benefits of more fiber: improved digestion, enhanced nutrient absorption and waste elimination, thereby energizing your immune system for overall increased health, vitality and healing.

How do I enjoy my Apple Fiber?

It is critical to provide Apple Fiber with abundant amounts of water and liquids, to activate its incredible benefits. Water alone or fiber alone, do little good. Substantial amounts of both together are absolutely required to activate the process.

Twice daily, simply blend up to 2 teaspoons, to at least 5 ounces of your favorite juice, nutritious shake or Energized Water to hydrate Apple Fiber. Never make it too thick. Or sprinkle the dry powder over cereals, salads or pasta, or mix it into your favorite baking recipes.

Start with 1/4 teaspoon daily, increasing gradually to your optimal amount. A good basic goal is 4 teaspoons daily. This provides the pure Apple Fiber equivalent of 11 medium apples. Initial results may temporarily require 2 or 3 times the basic amount, while your sustained usage may only be 1 or 2 teaspoons per day.

For absolute optimum results take it with our XtraPure Lecithin or Strata-Flora, our whole-body all-systems cleansing formula. And remember Iridesca or Advancium, our Full-Spectrum SuperFood Blends. Always drink plentiful amounts of pure water, preferably Energized Water.

How is Apple Fiber by Exsula Superfoods different from other supplements?

Our products, including Apple Fiber, do not contain fillers. They are exactly what the labels say; nothing more, nothing less.

Why is fiber important in our diets?

A high-fiber diet can help normalize bowel movements, lower cholesterol level, help maintain bowel health, help control blood sugar levels and assist in achieving healthy weight. Adding adequate amount of fiber in your diet could also help you maintain heart health and could lower your risks of hemorroids. Fiber could also act as a detoxifying agent, as it can keep your bowel and colon healthy and regulated.